February 9, 2022
Ultra LED Display for CAN B2B ICT Business Summit
The B2B ICT Business Summit 2021 organized by the Computer Association of Nepal (CAN) Federation has started. The summit was held at the Everest Hotel in Kathmandu.  Ultra-Led Display Board was the Official Digital Partner of CAN.
Ultraled Display Is Nepal's first led display board assembler. With a vision of digitizing the Nation.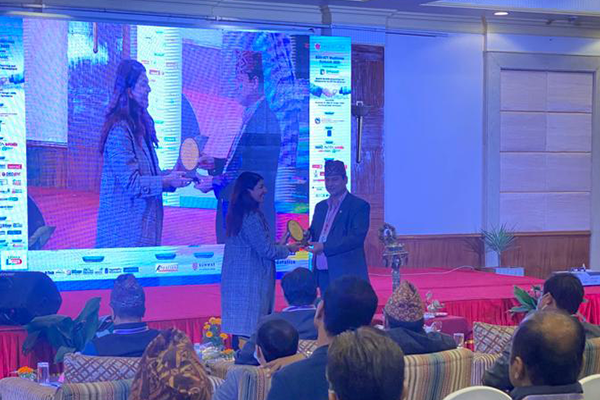 On Event CAN Federation President Nawaraj Kunwar has presided over the program in his welcoming speech Kunwar said that no profession or business is untouched by information technology.
VIPs from Secretary of the Ministry of Communications and Information Technology, Senior Vice President of the Federation of Nepalese Chambers of Commerce and Industry, Deputy Chief Executive Officer of Sign Resunga Development Bank, Director General of Inland Revenue Department, Joint Secretary, Ministry of Communications and Information Technology, Head of Information Technology, Inland Revenue Department were present on the event.