June 13, 2021
LED for Commercial Display
Commercial displays can use LED Displays to showcase their products and services in many ways. From their corporate office, branch offices to their rental spaces, LED Displays can be used in all the sectors for their branding. Moreover, both indoor displays and outdoor displays can be used by these commercial houses. With our diverse product portfolio, companies can have LED displays in their lobbies, auditoriums, stores and public areas. These are the places where there is more to-and-flow of people and these spaces can be utilized well with the help of LED Displays.
Lobby is the entrance area for any corporate houses and having a good display system in the lobby area can help provide a good vibe and can increase the aesthetic of the whole building. It is the place where people wait and companies can use the waiting time to showcase their products and services and provide related digital information through LED Video Display in a high quality compared to the LCD Screen. Even if the waiting gets too long, the LED Displays can easily distract a person and provide them relevant information at the same time without ruining their mood.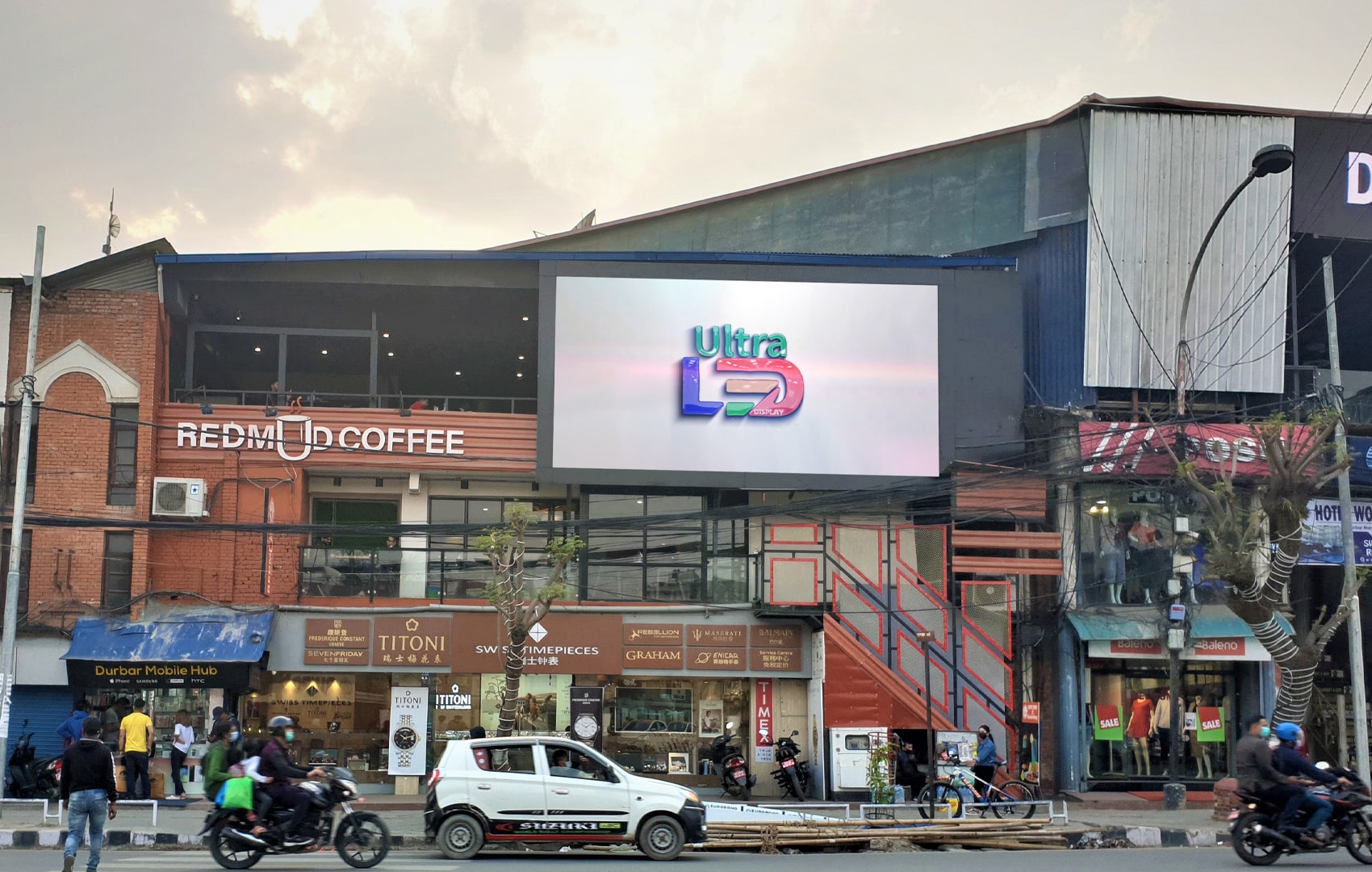 Auditorium setups like halls, where people gather for a common purpose is a great place to have a quality LED Display as it's the place where the information needs to be provided. People can directly connect their laptop with the LED Display and the information can be shown to all the people over the hall. Nepal Army has been using Ultra LED Display for their auditorium hall where they conduct their presentations, shows and they also showcase their victories, wins and data through the LED Display board.